If you play violin and you play Zelda, you will probably know all about Lindsey Stirling. I just have no idea how she can dance and play at the same time, but she's a born performer. (I, on the other hand, play like a dead tree on a windless day.)
Her collaboration with Pentatonix, a cover of Radioactive by Imagine Dragons, is just stunning. I've always known that the cello is the most badass of string instruments, but when you grunge it all up a bit...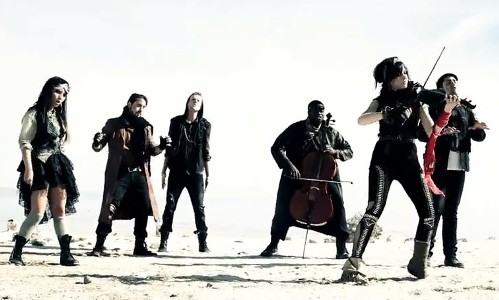 Stirling composes and arranges too, and I especially love her
Zelda violin duet
. I would totally buy it and play it, if I actually had someone to play it with!